Anime Database
Hidden deep in the ancient Himalayan Mountains, a beautiful princess is found in the ice. Dr.
47 users added this.
Kinjirō Sakamachi has gynophobia (fear of women), due to his violent mother and sister. Subaru Konoe is the butler of his classmate, Kanade Suzutsuki, and has to dress as a male due to butlers having to be men.
1854 users added this.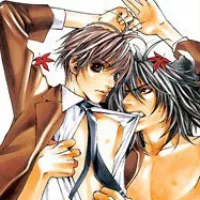 When Ukyo rescues a stray dog, he soon learns that he may have made a rare find. His new dog , who he's named Kuro, can talk!
306 users added this.
Yamada is a high school student, and a virgin, who aspires to have 100 casual sex partners. Despite this, she soon finds herself targeting and pursuing only one boy.
1180 users added this.
Akutagawa Takuto is a teenage porn novel writer. He enters Hirameki Gakuen, which accepts only geniuses with outstanding talent.
305 users added this.

The sequel to Bakemonogatari. The story follows Koyomi Araragi and the strange relationships he has with his friends and family who are afflicted by paranormal apparitions.
1221 users added this.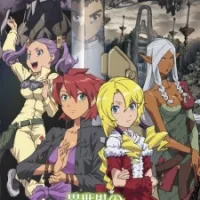 Kenshi Masaki is the half brother of Tenchi Masaki and used to live in Japan, that is until he was summoned to the land of Geminar. The land of Geminar has been witness to an endless amount of wars that have been fought using Seikijin, bio-mechanical weapons controlled by a capable warrior called Seikishi and it seem someone has a reason for Kenshi to be in Geminar, but who and why are not known.
714 users added this.
The protagonist is Guys, a young boy from a poor family, who gets caught for stealing candy from a Paris store. And of course he will be investigated and punished.
35 users added this.
Ani.me's official listing has the Milk Money storyline, reviews, and Milk Money pictures that you need. Get to know everything about this Television Series show.
39 users added this.
A doctor is hired by a woman he had raped in his past to help create a special "treatment room" for special patients. They hand pick a group of beautiful, young girls with problems and prepare them for training.
31 users added this.
In this lovely coming of age tale we see the young and adventurous Pico explore himself and his future during one mysterious summer. The series is composed of three OVAs that will keep you in tears and wanting more, each tale tells one story of Pico's summer as he tries to find who he really is and the conflicting nature we see between the departure of childhood and the entering of the teenage years.
1310 users added this.

This show is derived from the ecchi game by Atelier Kaguya, featuring a soccer player who returns to his childhood home after training in another city and getting injured. His four elder sisters are glad to welcome him home.
44 users added this.
Hoshi no Yakata centers around the employees of a suburban s/m club. The characters are beautiful, the storylines are angsty, and the artwork is horribly explict.
41 users added this.
Self-proclaimed, proud pervert Ryousuke loves women – to him, their butts and breasts are a 'treasure box' of joy for all men. So when the boy spots a fiery-haired girl standing in the rain one day, he invites her to his house – but he didn't expect to be stabbed with a magical sword in return!
299 users added this.