Anime Database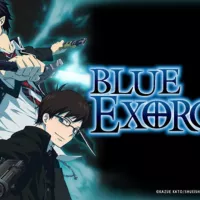 The story revolves around Rin Okumura, a teenager possessing abnormal strength and endurance who, along with his younger twin brother Yukio, was raised by Father Shiro Fujimoto. Soon after Yukio departs to study at the prestigious True Cross Academy, Rin learns that he is the son of Satan, the strongest of all demons.
12746 users added this.
Since Hiro Hiyorimi's parents died, he and his sister Sawawa have lived apart. Now, Sawawa has gotten a new job as the caretaker of a creepy old mansion, and has sent Hiro a letter asking him to come and stay there with her.
253 users added this.
Tasogare, the Demon Lord's castle is a terrifying place, teeming with various monsters that strike fear into the hearts of any unfortunate souls who find themselves imprisoned there. However, for the human princess Aurora Suya Rhys "Syalis" Kaymin, her primary concern is not the dangers lurking within, but rather her lack of sleep.
23 users added this.
There are two kingdoms in the world, the Kingdom of White ruled by Queen Iris, and the Kingdom of Black ruled by the King of Darkness. Evil forces threaten the world and it's Iris' duty to maintain balance and fight the darkness in her kingdom.
11 users added this.