Anime Database
An immortal being called Fushi assumes the form of dead humans and animals. Follow his journey.
43 users added this.
As a cultivation genius who has achieved a new realm every two years since he was a year old, Wang Ling is a near-invincible existence with prowess far beyond his control. But now that he's sixteen, he faces his greatest battle yet – Senior High School.
29 users added this.
Nasa Yuzaki is determined to leave his name in the history books. Ranking first in the national mock exam and aiming for a distinguished high school, he is certain that he has his whole life mapped out.
49 users added this.
When cat spirit Luo Xiaohei's home is deforested by humans, he must find a new one. He runs into a group of other spirit creatures who take him under their wing with dreams of reconquering the land they say is rightfully theirs.
7 users added this.
Fuutarou Uesugi is an ace high school student, but leads an otherwise tough life. His standoffish personality and reclusive nature have left him friendless, and his father is debt-ridden, forcing his family to scrape by.
169 users added this.
Two human princes forge an unlikely bond with the elfin assassin sent to kill them, embarking on an epic quest to bring peace to their warring lands
18 users added this.
17-year-old Ichirou Satou is an average teenager who always happens to find himself in perverted situations with his teacher, Kana Kojima. Follow this erotic love comedy about their mishaps throughout their daily lives and how Ichirou and Kana choose to handle them.
30 users added this.
It's not your typical shonen. You might be wondering, what's Gintoki's end goal here?
4836 users added this.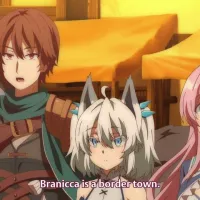 "Healing magicians cannot fight alone." Keyaru, who was bound by this common knowledge, was exploited again and again by others.
43 users added this.

The anime adaptation of the Horimiya manga series by Hero and Daisuke Hagiwara. Hori is just another high school girl hiding another side of herself.
43 users added this.